• Moon Void Tarot Admin • Halloween • Illustration • Inktober • October • Witches of Brooklyn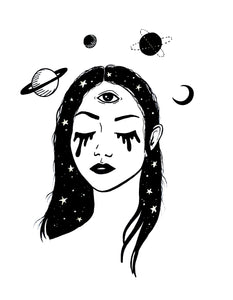 October is my favorite month of the year, as I'm sure it's many of yours too. The veil is thin, the air is getting colder, the leaves change and fall. There is a heavy scorpio vibe we collectively feel, even when the sun is still touring through Libra.  My favorite part of October on social media is #Inktober. 31 days of spooky drawing prompts. I'm challenging myself to draw every single day. You can follow my artwork on my personal account @stefaniecaponi on Instagram, and tag me if you're participating too!  Here a couple of the pieces I've done so...
---
• Moon Void Tarot Admin • Brooklyn Tarot • Bushwick • Catland Books • Crown Heights • Fort Greene • Jill Lindsey • Lady J Jewelry • moon void tarot • Occult Brooklyn • phoenix & lotus • Stefanie Caponi • stockists • Tarot • tarot deck • Witches of Brooklyn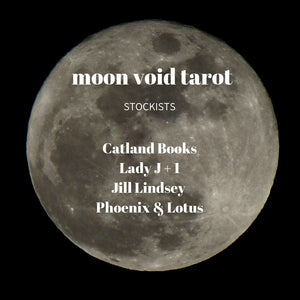 the Moon Void Tarot is available at these incredible, independent, woman-run small businesses. I am proud to support the occult community and be a part of it. Dear reader, if you find yourself in the Brooklyn area, I highly recommend checking out these stores. Each one is as different in vibe and offerings as the uniquely Brooklyn neighborhood they are located.  Lady J + 1, located in Crown Heights, offers gorgeous handmade jewelry, owner Jessica designs and produces in her on site studio. In addition she offers independent and ethically sourced candles, clothing, tarot cards, and other gifts.   www.ladyjjewelry.com Catland Books,...