Tarot & Astrology Musings for Modern Magic Makers
• Stefanie Caponi • Guided Tarot • Guided Tarot for Teens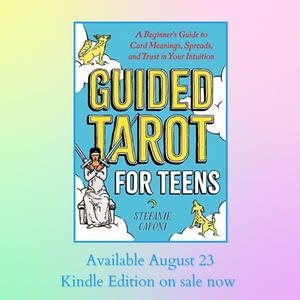 🦋 This book is so dear to my heart and I'm so grateful for the opportunity to write it and now to be able to share it with you. 🦋 I started reading tarot with a RWS deck when I was 14 and had no idea what I was doing, pre-internet and witch positive community was non-existent. I would have loved to have had access to this book.🦋 I hope all young people feel seen and validated within these pages, despite the lack of representation within the RWS deck this book uses as a general guide. That said, this book...
---
• Stefanie Caponi • EFT • Emotional Freedom Technique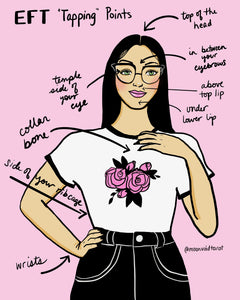 💗 Illustration by Stefanie Caponi, please credit me when reposting 💗 💗 Do you tap? Save this post for reference!💗 EFT - Emotional Freedom Technique aka Tapping is part of my daily routine and has helped me rewire my brain by tapping with my fingertips on the points shown in this cute illustration I drew. 💗 By tapping on these acupressure points while talking through my anxieties, fears, and shadow aspects I've been able to make incredible progress in healing any area of life I choose to work on. 💗 I also use tapping for affirmations, I find that...
---
• Stefanie Caponi • Guided Tarot • Guided Tarot for Teens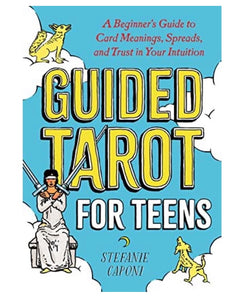 🌟I'm so excited I can finally share, Guided Tarot for Teens is coming out this summer!! (I think it's going to be a Leo!)🌟This is definitely the book I wished I would have had when I started reading tarot when I was 14, and I'm so excited I was able to write it!🌟Guided Tarot for Teens features:✨ Guided exercises to strengthen intuition & tarot interpretation skills✨ Illustrated card profiles using RWS imagery but any deck will work with this book!✨ Beginners tools offering step-by-step advice to prepare for readings, attuning, and purifying your deck✨ Tons of introductory tarot spreads!🌟Pre-orders are...
---
• Stefanie Caponi • tarot deck • Wheel of The Year • witch tips • witchcraft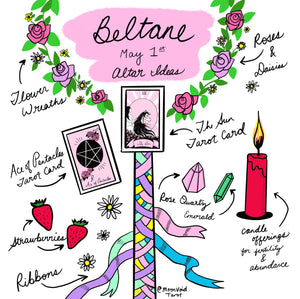 ❤️🌷Beltane Blessings Witches!🌷❤️💗 Beltane celebrates the return of the Sun, and comes on fresh on the heels of the eclipse, talk about spring renewal!💗 Many are afraid of ritual work during eclipses, I don't believe in fear mongering during times of heightened energy, it's merely an invitation to surrender - to soften and to trust that we're always on our path, and we don't get to control it with our egos. 💗 celebrate with gratitude what already exists in your life🌷light candles as offerings to your ancestors, deities, your future self, and all of your past selves🌷eat strawberries, fresh...
---
• Stefanie Caponi • aries • Astrology • Ostara • Wheel of The Year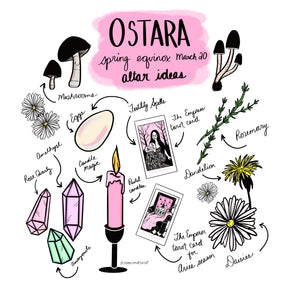 💗 Ostara blessings witches! 💗 💗 Ostara marks the Spring Equinox on the wheel of the year, and the astrological new year - hello Aries season!!! Where my Aries witches at?!💗 Notice where this falls in your chart, this is where you experience your own personal springtime! The house that holds 0 degrees Aries corresponds to where you'll feel the effects of new growth, rebirth, and transformation the most!💗 Here are some ideas for your Ostara Altar, feel free to really make it your own and please share what you have planned to celebrate in the comments!!💗 On a personal...